Centro multimedia
Revistas para clientes y folletos para leer, videos para ver y mucho más para descargar. Aquí puede informarse sobre nuestro trabajo. ¡Cuéntenos su opinión!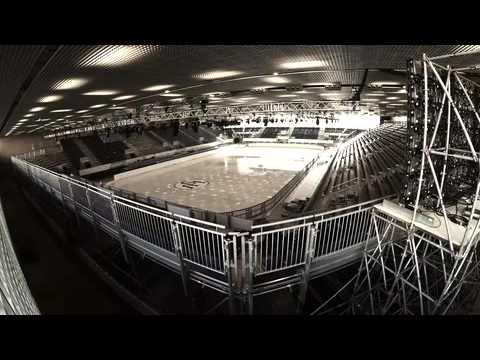 ISU Grand Prix of Figure Skating Final 2014/2015
Enero 2016
Construction time-lapse of the arena for the ISU Grand Prix of Figure Skating Final 2014/2015, Barcelona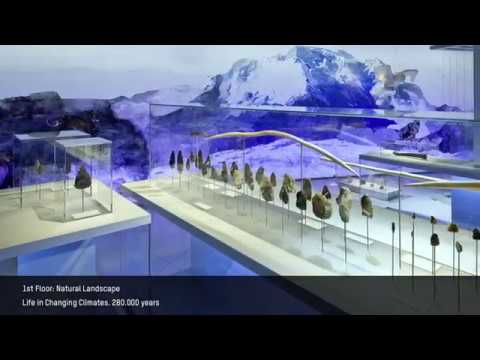 State Museum of Archeology Chemnitz
Enero 2017
Once a renowned department store and far ahead of its time in terms of architecture, the Schocken department store in Chemnitz, Germany, took on a new identity from spring 2014. The "smac", the Chemnitz State Museum of Archeology, was opened within the famous department store. The museum provided Saxony with a lasting presentation of its archeological national treasures. NUSSLI was commissioned by the State Office of Archeology to build all the displays and exhibits. Atelier Brückner was responsible for general planning. NUSSLI used covered displays, wall displays and displays made entirely of glass for the exhibitions.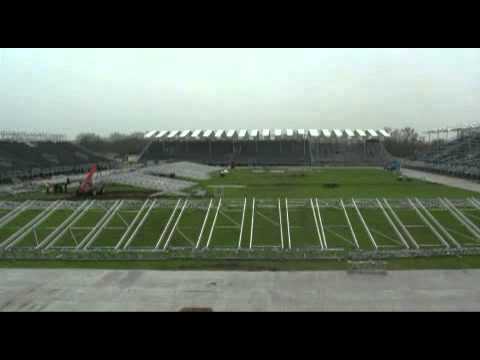 Fast Motion, construction of airberlin world Düsseldorf
Mayo 2011
NUSSLI erected airberlin world as a temporary stadium in eight weeks building time. Due to the scheduled Eurovision Song Contest in May 2011, the last three home games in the season of Fortuna Düsseldorf could not be played in the ESPRIT arena, the soccer club's home stadium. The stadium's total approximate spectator capacity of 20,000 is divided into seating for about 12,500 fans and standing room for an additional 7,500.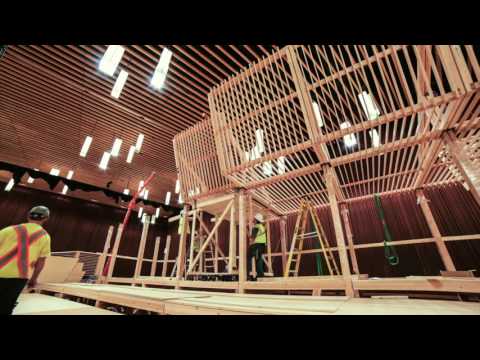 TED Conference Construction Timelapse
Mayo 2016
TED Conference, Vancouver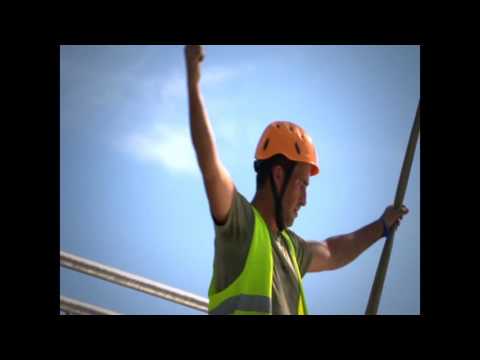 2013 Making of RCTB Godo Barcelona
Agosto 2016
Making of RCTB (Real Club de Tenis Barcelona) Barcelona Open Banc Sabadell 2013 - ATP500 Tournament.
61st Trofeo Conde de Godó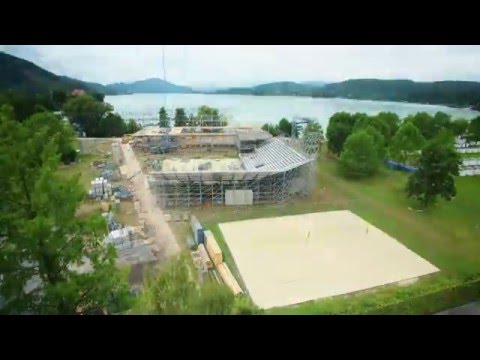 Construction Timelaps Beach Volleyball Klagenfurt
Mayo 2016
Every year in summer, world's best beach volleyballer meet at Wörthersee in Klagenfurt. Since the beginning of the Grand Slam in 1997, NUSSLI yearly has been constructing the temporary arena.

In the confined space of the open-air recreation resort, a fully enclosed grandstand for 5,000 spectators was constructed including all amenities. For VIPs, the press and officials NUSSLI built a new covered grandstand and behind that a 3,000 square meters platform for VIP, catering and entertainment, partly extending into the lake.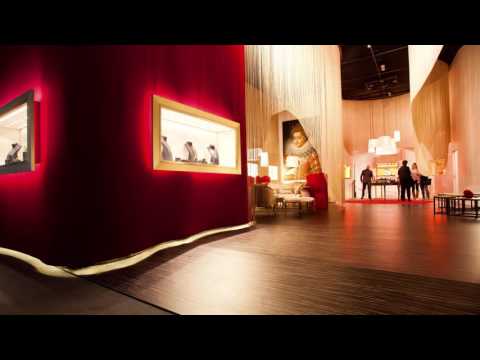 Baselworld 2013
Agosto 2016
Projekte für Baselworld 2013
Seiko, Alfex, Carrera y Carrera, Halle of Universe, Hall of Elements, Baselworld Palace, Linde Werdelin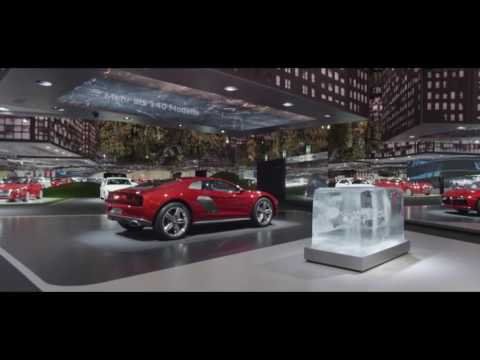 Audi - IAA Frankfurt 2013
Mayo 2016
At IAA Frankfurt 2013 Audi was represented by its own temporary trade fair hall - made by NUSSLI.