Centro multimedia
Revistas para clientes y folletos para leer, videos para ver y mucho más para descargar. Aquí puede informarse sobre nuestro trabajo. ¡Cuéntenos su opinión!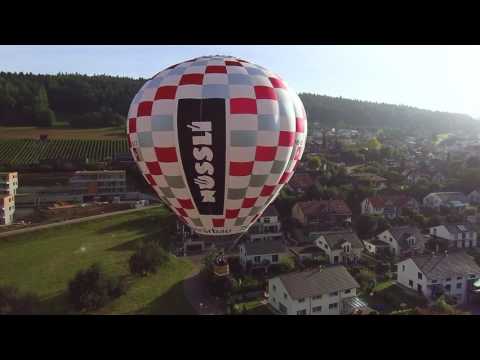 NÜSSLI Ballon
Septiembre 2016
Ballontaufe und Jungfernfahrt des NÜSSLI Ballons am Jubiläumswochenende.

NÜSSLI - 75 Jahre Leidenschaft für Temporärbau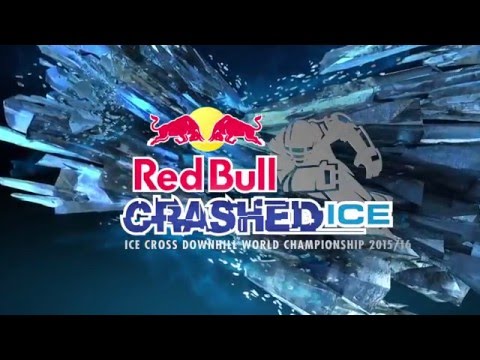 Impressive track of Red Bull Crashed Ice 2016 Munich
Febrero 2016
The Olympia Park in Munich hosted the Red Bull Crashed Ice for the third time. The Ice Cross Downhill World Series made a phenomenal comeback in 2016 with the most impressive track yet in the 16-year history of the Red Bull Crashed Ice competition: Along a length of 470 meters, a height difference of 55 meters, and technically challenging chicanes and obstacles, the athletes reached a top speed of more than 50 km/h. Topping it all off at the end is the largest jump that had ever been built on ice.

Contracted by Red Bull Germany, NUSSLI built the entire track from the "Olympic Mountain" to the Olympic Lake. A full 4,000 square meters of the structures built on water — including the finishing straight. Naturally, NUSSLI also thought of the loyal Ice Cross Downhill fans: It built a grandstand along the track with space for approx. 4,650 spectators.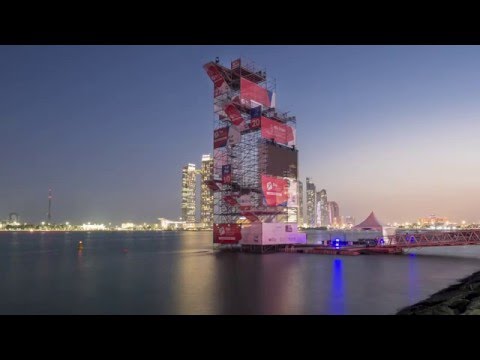 3rd FINA High Diving World Cup, Abu Dhabi 2016
Abril 2016
The High Diving World Cup competition took place for the third time from February 27 to 29. This time, the athletes travelled to Abu Dhabi to dive into the depths from dizzying heights of 20 and 27 meters. This was the third time that NUSSLI built the platforms for the daredevil dives.

Following the World Championship in Barcelona and the World Cup in Kazan, NUSSLI undertook construction of the diving platform for the 2016 High Diving World Cup directly in the eight-meter-deep waters of the Abu Dhabi bay. To accomplish this, the NUSSLI assembly technicians, just like the athletes, needed to have a head for heights. At the end of a 14-day construction period, the crew mounted the last system element of the diving platform at a height of 27 meters.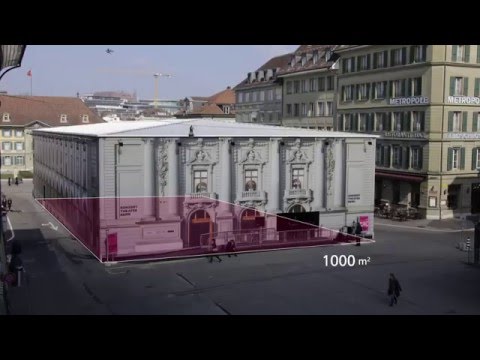 Temporary Theater "Cube"
Marzo 2016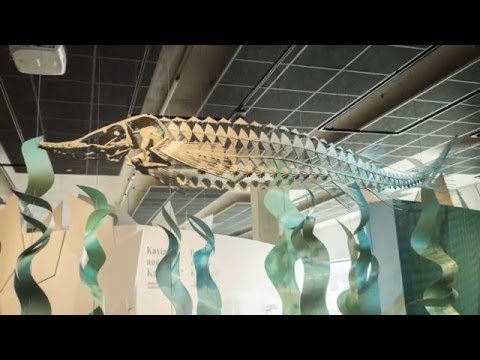 Museum Tropenhaus Frutigen
Mayo 2016
Die Erlebnisausstellung "Wie der Fisch auf den Berg kam" im Tropenhaus Frutigen bringt in den drei Bereichen Unterwasserwelt, Labor und Berg den Zusammenhang zwischen den Themen Wasser, Kaviar, Genuss und Energie und den 80'000 sibirischen Stören zum Ausdruck, die derzeit in der eigenen Frutiger Zucht leben. Intuitiv wählen sich die Besucher ihren eigenen Weg durch die Ausstellung und informieren sich an den 80 zum Teil interaktiven Objekten sowie mittels Audioguide und via Tropenhaus-App.

NÜSSLI wurde damit beauftragt, die Ausstellung auf 500 Quadratmetern Fläche nach dem Konzept von T_Raumfahrt baulich umzusetzen. Die Umsetzung beinhaltete neben der Produktion und Montage auch die Ausführungs- und Werkplanung.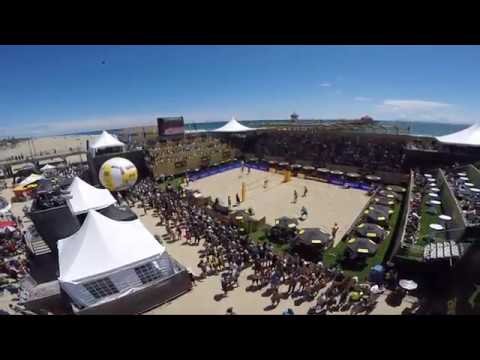 AVP Beach Volleyball World Tour - Huntington Beach 2016
Noviembre 2016
Impressions of the AVP Beach Volleyball World Tour in Huntington Beach, where NUSSLI construction the temporary Beach Volleyball area and event structures.