Media Center
Client magazines and brochures to read, videos to watch and more, all available for downloading. You can find out all about our work here. We are looking forward to hearing your feedback!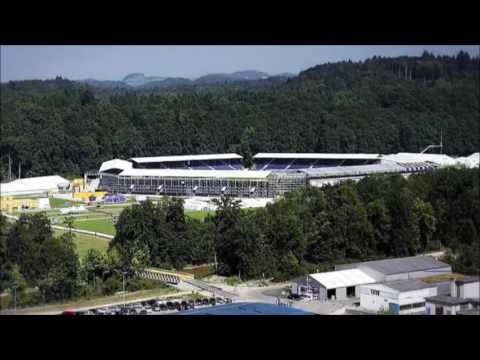 Eidgenössisches Schwing- und Älplerfest 2013
August 2016
Zeitrafferfilm vom Auf- und Abbau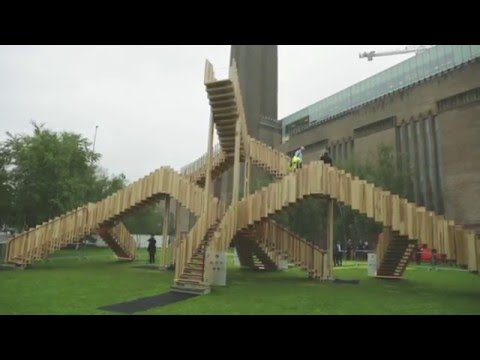 Making of Endless Stair London
May 2016
"Endless Stair" is a temporary sculpture, which was exhibited in front of the Tate Modern in London between September 13 and October 10, 2013. NUSSLI was responsible for the construction of the Endless Stair.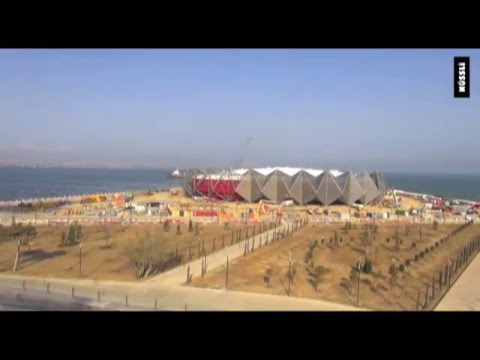 Construction Timelapse of the Crystal Hall in Baku (AZ)
May 2016
In cooperation with Alpine Bau Deutschland GmbH NUSSLI realized the construction of the multifunctional Crystal Hall in Baku.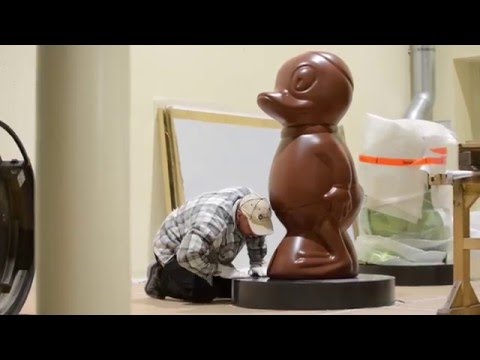 Countdown Besucherzentrum Chocolat Frey, Buchs 2014
May 2016
Der Schokoladenhersteller Chocolat Frey hat neben seiner Fabrik in Buchs (AG) ein Besucherzentrum bauen lassen. Mittels einem Aufzug werden die Besucher in die zweistöckige Ausstellung geführt, worin sich auch eine Fabrikverkaufsstelle befindet.

In Zusammenarbeit mit der Agentur Schmauderrohr hat sich NÜSSLI der Umsetzung des Ausstellungsbaus angenommen.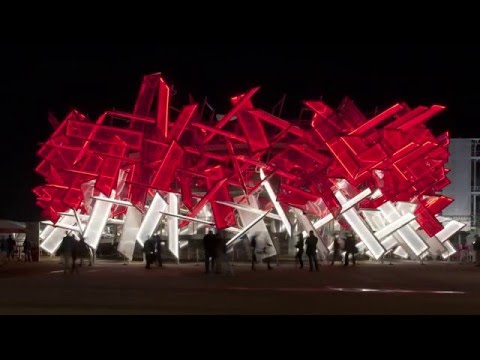 Coca-Cola Beatbox, Olympische Spiele 2012 London
May 2016
Pernilla Ohrstedt und Asif Khan, zwei Londoner Designer und Architekten, haben das Design des Sponsorenpavillons von Coca-Cola für die Olympischen Spiele 2012 in London gestaltet. Ausgestattet mit modernster interaktiver Sound- und Lichttechnik lud der Pavillon experimentierfreudige Besucher zum Ausprobieren und Musizieren ein.

NÜSSLI verantwortete den kompletten Bau des Pavillons. Über 25 Monteure arbeiteten teilweise sogar in 24-Stunden Schichten an diesem Projekt. Insbesondere die Montage der Kissen erforderten höchste Präzision. Mit Hilfe eines Geometers wurden die Kissen nacheinander millimetergenau montiert.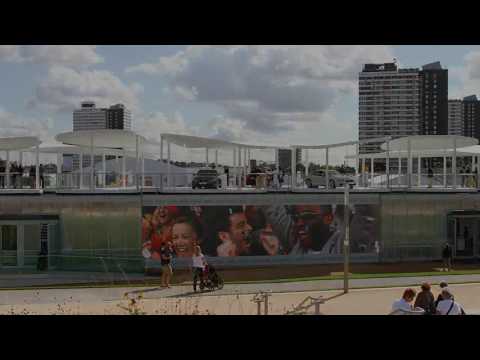 BMW Pavillon, Olympische Spiele 2012 London
May 2016
BMW hat sich für seinen Sponsorenpavillon während den Olympischen Spielen 2012 in London einen aussergewöhnlichen Standort ausgesucht. Der Pavillon stand in einem Fluss im Olympiapark. Die Hauptattraktion des zweistöckigen Gebäudes war das «Water feature»; ein Wasserfall, der sich wie ein Vorhang über die gesamte Fassade des Pavillons zurück in den Fluss fiel.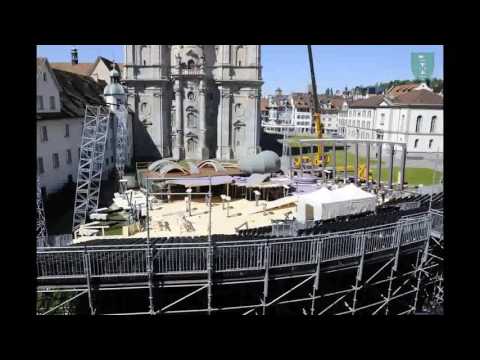 So schnell stand die Bühne der St.Galler Festspiele noch nie
May 2016
Aufbau der Tribüne und Bühne der St. Galler Festspiele